About Anping Paserka Security Fence Factory
Anping Paserka Security Fence Factory
Anping Paserka Security Fence Factory is located in China, the country with a long history of ancient civilization, a country with its ancient cultural heritage.
Just like our motherland, our hometown of Hebei Anping, together with its wire mesh industry, also enjoys a long traditional history. We are proud that we live here and we work here. Through more than 10 years effort being committed to the product development, production and sales of metal fences, this factory has gradually developed into a well-established fencing manufacturer known for its professional, efficient and honest services. Main products include triangular crimped fence, airport fence, chain link fence, highway guardrail, plastic coated fence, high security safety fence and its accessories. More than 80% of the products are for export. to dozens of countries and regions including the Middle East, Europe, the America.
We have scientific quality control system covering every process from wire drawing, welding, surface treatment, packing and have exceed our domestic fencing products standard in regard to the environmental protection, aesthetics effects, overall design, the concept of security and long service life. Our products can meet the customer requirements for quality, safety, outlook and easy installation to the maximum extent and have been well received by our customers home and abroad.
Triangular Bending Fence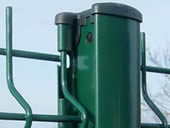 Peach-Post Fence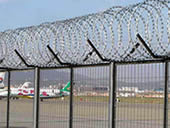 Airport Fence
High Security Fence
PVC Coated Metal Fence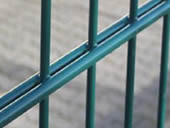 Double Wire Fence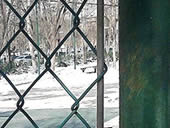 PVC Chain Link Fence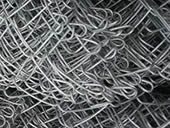 Galvanized Chain Link Fence
Temporary Fence
Products List
Wire Mesh Fence Series

Chain Link Fence

Temporary Fence

Razor Barbed Wire

Fence Post

Fence Accessories

Welded Wire Mesh Panels