Welded Mesh Cages
We supplies various Welded Wire Mesh Cages and containers. Mainly two types according to applications: Animal cages and Storage cages. Welded wire cages can be used for bird cages, rabbit cages and various animal cages and traps. It can also be used for storage cages and other daily or industrial uses.
Bird cages made of welded wire have flat form, uniform opening and beautiful outlook. It is used for fencing birds and small animals, etc.
Welded wire cages materials:
Galvanized iron;
Plastic coated steel mesh;
Stainless steel welded mesh.
Welded Mesh Cages can be used for birds, chicken, cats and dogs.
Surface treatment: Electro galvanized or hot galvanized
Specialty: Easy to assemble. Feeding and easy management, save the space, effectively prevent infectious diseases, and increase the survival rate.
Welded wire cages materials:
Galvanized iron;
Plastic coated;
Stainless steel.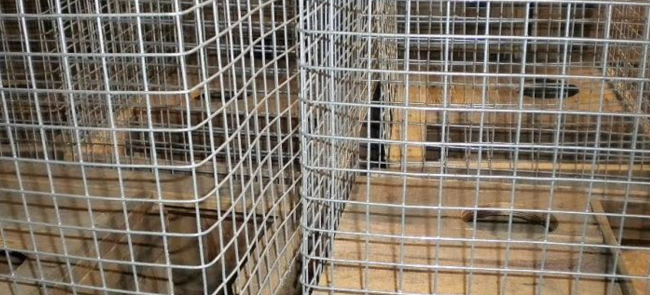 pet cage woven galvanised 2x4 welded wire mesh
3/4'' pvc coated welded wire mesh roll for pet cages

Our most popular welded mesh for cage products and specifications
An enclosure safe for birds made from coated wire. 72" long, 24" wide, 72" high, with 2 large doors on front side.
Bird cage for cockatiel, the floor and top size of 3ft. square with the side panels 6 ft. tall. A door on one side and near the bottom.
Welded wire parrot cage for large parrot. Its benefit is that parrot can not keep taking the screws out of its cage.
Medium bird cage in all stainless steel - outdoor bird enclosures.
10 gauge stainless steel wire mesh panels 1 1/2" × 3" and 1 1/2" × 4" for building flight aviary 10' W × 12' L × 7' H.
36" × 84" welded wire panels made from 12 gauge 1" mesh for bird cage materials.
7ft tall 5ft wide galvanized steel light weight panels for making large portable aviaries, and 3ft wide by 6ft tall panels for doors of the bird enclosure.
Welded Mesh Cages Sizes and treatment: 
According to your specific requirements.